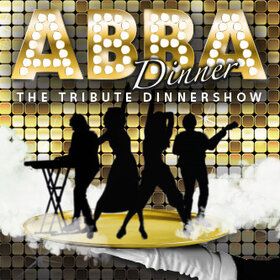 Die größten ABBA-Hits live & hautnah!
Songs von "Chiquitita" bis "Waterloo" zu einem eleganten Vier-Gänge-Menü genießen? Mit der ABBA DINNER - The Tribute Dinnershow wird Ihnen ein Event geboten, das alle Sinne anspricht.

Agnetha, Anni-Frid, Björn und Benny - gemeinsam bilden sie das Kult-Quartett ABBA. In kürzester Zeit gelang es der schwedischen Popgruppe, die ganze Welt mit ihrem verspielten, aufgeregten Sound zu begeistern. Acht Studioalben millionenfach verkauft, hunderte Konzerte und viele Legenden später sind ABBA auch Jahrzehnte nach ihrer Auflösung beliebt wie eh und je. Und weil man von dieser Musik wirklich nicht genug kriegen kann, gibt es nun die Chance, alle ABBA-Hits wieder aufleben zu lassen. Im Rahmen eines genüsslichen Vier-Gänge-Menüs wird Ihnen ein Konzert der Tributeband ABBA ROYAL dargeboten. Sie speisen, die Band spielt. Ausgetragen wird das Fest in den malerischsten Schloss- und Hotelkulissen des gesamtdeutschen Raums. Die ABBA DINNER - The Tribute Dinnershow kommt garantiert auch in Ihre Nähe.

Ob ABBA-Fan oder nicht, das ist gleichgültig. Legendäre Ohrwürmer und gutes Essen können niemanden unbeeindruckt lassen. Sichern Sie sich jetzt Tickets für ABBA DINNER - The Tribute Dinnershow!
Source: Reservix